Second Science of Power Management workshop (SciPM 2010) Updated
SciPM 2009
Workshop on the Science of Power Management
April 9-10, 2009
Westin Arlington Gateway
Arlington, VA

Sponsored by the National Science Foundation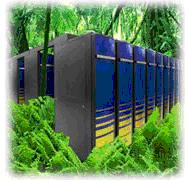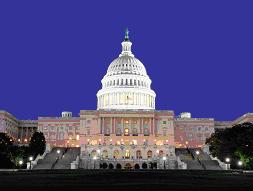 Final SciPM Report Updated
Directory of slides from the workshop
Final Program with links to slides
About the Workshop
The rapidly increasing power consumption associated with information technology (IT) results in a myriad of adverse impacts including high utility costs, unsustainable thermal densities, poor space usage, and a substantial carbon footprint. In view of this, reducing IT power consumption has become a pressing priority at all levels of computer technology from semiconductor materials and processes all the way up to the design of entire data centers.
Although there is already significant research and development activity around power management in academia and industry, power remains a very difficult subject to deal with in a scientific and formal way. A grand challenge for the scientific community is to understand the trade-offs between power consumption and computability at a much more fundamental level. Ideally one would like to determine the limits of computability under power/thermal constraints, design systems that approach these limits and quantify corresponding performance tradeoffs.
Scope of the Workshop
The workshop participants will consist of leaders in the practice and science of power management. The purpose of the workshop is to provoke discussion among experts, identify key research directions, and report key findings to NSF. The format of the workshop will be:
Presentations from field experts on what the important power/thermal problems are now, and are likely to be in the foreseeable future at a variety of levels from logic design to control of large computing infrastructures.
Brief presentations from scientists on the current state of power management science research, including discussion of emerging power/thermal issues that can benefit from a formal treatment.
Break-out discussions about what a "Science of Power Management" might look like in the future, and which research directions offer the most promise of impact.
After the meeting, the organizers and steering committee will write a white paper summarizing discussions, key findings, and next steps for the purpose of advising NSF about the future of the "Science of Power Management".
NSF will use the workshop findings to explore suitable mechanisms to support research in this important area.
Important Dates
The workshop is scheduled April 9-10, 2009 at the Westin Arlington Gateway hotel near NSF in Arlington, VA. Additional details regarding workshop logistics including final program and hotel suggestions will be posted to this website as available.
Workshop Registration
All are welcome to attend the workshop. Unfortunately, conference seating at the Westin Arlington Gateway is limited, so to ensure seating space all potential attendees are asked to pre-register. To pre-register for the workshop, please email your contact information to scipm at cs dot vt dot edu -- to expedite processing please enter the word "registration" in the subject heading of your email.
Travel Support
A limited number of small grants are available for research professionals and students to attend the workshop. Applicants should email a short 1-2 paragraph description of their research interest and the approximate costs of attending to "scipm at cs dot vt dot edu" -- to expedite processing please enter the words "travel support" in the subject heading. Graduate students should also attach a signed, scanned, recommendation letter from their advisor or another faculty member in their department describing the student's research interests and progress towards the graduate degree. Women and minorities are especially encouraged to apply for grants and attend the workshop. Requests for travel support must be received no later than March 9, 2009.
Hotel suggestions
Attendees will need to make their own hotel reservations and are advised to book early.
NSF is at the Ballston metro stop on the Orange line. Here is a list of hotels on the Orange line.
The workshop will take place during the famous Cherry Blossum Festival in Washington, D.C.
Organizers
Krishna Kant, National Science Foundation
Kirk Cameron, Virginia Tech
Kirk Pruhs, University of Pittsburgh
Steering Committee
David Brooks, Harvard University
Kirk Cameron, Virginia Tech
Sandy Irani, University of California-Irvine
Krishna Kant, National Science Foundation
Kirk Pruhs, University of Pittsburgh
Partha Ranganathan, Hewlett-Packard
For further information:
Please send email to scipm at cs dot vt dot edu.